Spider-Man Gingerbread Battle Scene Kit
Help Spider-Man and his friends take back the city with our New gingerbread kit! Our Spider-Man  Gingerbread Battle Scene Kit has everything included, pre-baked gingerbread pieces, pre-made icing, building template, scene setters and lots of yummy decorating candy to make this the ultimate battle scene.

Net Wt: 23 oz
Unit Dimensions: 12.125″ x 10″ x 2.25″
UPC: 037695 12323 3
Case Wt: 11.5 LBS
Case Pack: 8
Case Dimensions: 19″ x 12.75″ 10.25″
Pallet Ti Hi: 7 x 4

• Target Audience – kids 6-12 & adults.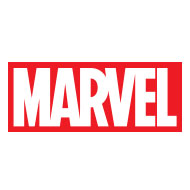 • Avengers is the highest grossing film franchise of all time.
• 96% brand awareness
• 365-day evergreen consumer products