Snoopy Gingerbread House Kit 16206
Bring your favorite characters like Snoopy, Woodstock and Charlie Brown to life from the classic PEANUTS comic strip and movies with  this family fun gingerbread kit!  Everything is included in the kit, pre-baked cookie pieces, pre-made icing, fun scene setters and lots of yummy decorating candy!

Net Wt: 29 oz
Unit Dimensions: 12.125″ x 10″ x 2.25″
UPC: 037695 120065
Case Wt: 14.5 LBS
Case Pack: 8
Pallet Ti Hi: 7 x 6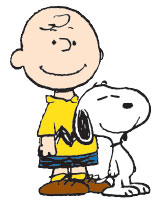 Core target – boys & girls 3 – 10 & adults!
99% Consumer brand awareness
Comic strip read by 45 million people a day
#1 Holiday rated TV movies
Billions of impressions through social media
PEANUTS first ever major movie coming in November 2015!
50K New Facebook fans a week!