Giant Gauntlet Cookie Decorating Kit
One mission to destroy the galaxy, another to save it! Whoever wields our New Thanos Gauntlet Cookie wields the fate of the universe! Our New Kit has everything included, pre-baked cookie pieces, pre-made icing, and lots of yummy decorating candy to make this the cookie gauntlet.

Net Wt: 17 oz
Unit Dimensions: 12.125″ x 10″ x 2.25″
UPC: 037695 12116 1
Case Wt: 8,5 LBS
Case Pack: 8
Case Dimensions: 19″ x 12.75″ 10.25″
Pallet Ti Hi: 7 x 4

• Target Audience – kids 6-12 & adults.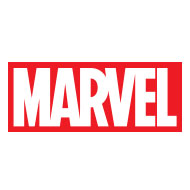 • Avengers is the highest grossing film franchise of all time.
• 96% brand awareness
• 365-day evergreen consumer products